Fatima Kassamally
Employed at school since:
November 2009
Education:
University of Karachi, Pakistan, Masters in Marketing 1994
Bachelor of Arts, Home Economics 1992
Slingerland Institute for Literacy, Certificate in Dyslexia
Bellevue Montessori, Montessori Teaching Certificate, 2000
Experience:
Eton School, Bellevue, 1999 – 2000
Hunt Club Montessori, Florida, 2000 – 2001
Sunnybrook Montessori, 2004 – 2009
Favorite Children's Books:
Love You Forever, Robert Munsch
Purple, Green, and Yellow, Robert Munsch
The Lorax, Dr. Seuss
The Giving Tree, Shel Silverstein
Personals:
In 1994 I got married and moved to Bellevue Washington in 1995. I have a wonderful husband, Shakir, who works for the state of Washington. We are blessed with two wonderful, Zahra who is in high school, and Inara who was born October 13th, 2011.
Interests/Hobbies:
Nature, gardening, outdoor sightseeing, craftwork, mirror painting, and cooking good authentic food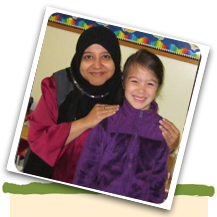 It is a great pleasure to be a part of Early World where we can make a difference. I enjoy coming in and preparing an environment, presenting lessons, and providing the necessary resources and materials. Together we learn about growth, development, critical thinking, problem solving and social skills.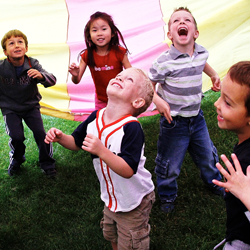 Have Further Questions?
Families experience deep comfort knowing they can rely on Newport Children's School as an important part of their child's life.
For more information please contact us today. We look forward to meeting you.