Careers
At Early World Montessori on Mercer Island, we are an equal opportunity employer. We are always looking for qualified, energetic people who love to work with children. For more information on current job opportunities, please send your resume to:
Early World Montessori
3027 80th Ave. SE
Mercer Island, WA 98040
Phone: 206-232-2400
For your convenience, we also have our job application available for download.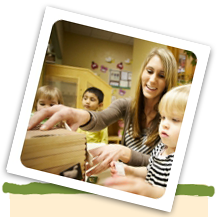 We offer a program built on a child's natural sense of wonder, where your child will discover the joy of learning.