Who Are We?
Early World Montessori is pleased to offer the children of Mercer Island an exceptional program designed to meet the educational and childcare needs of the community. The Montessori method is based upon the child's ability to develop at his/her own pace in an enticing and curriculum rich environment. It is designed to fulfill the child's natural drive towards independence and mastery of skill.
A quality program begins with a quality staff. Early World Montessori has a trained and experienced Director as well as qualified and experienced teachers in every classroom. Together they share over 50 years of combined experience in the classroom and managing Montessori programs.
The Montessori approach to education is different from the educational approach many adults experienced as children. The Montessori philosophy is based on respect and observation of the child. The teacher guides the child to pursue his/her interests in a rich and developmentally appropriate environment.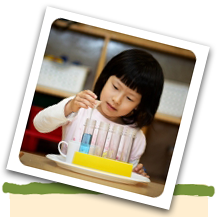 We offer a program built on a child's natural sense of wonder, where your child will discover the joy of learning.
What are the specific goals of Early World Montessori?
To encourage independence and responsibility for self.
To develop curiosity, creativity and self-confidence through a warm, caring and accepting environment.
To help children learn respect for other's rights and needs so they are able to participate in and contribute to the community.
To develop in each child a love of learning.
To provide each child with specific skills in the intellectual, physical and social/emotional areas.
We believe that children are best prepared academically through hands-on experiences and quality social interaction. Our healthy meals, year-round outdoor spaces, and well-trained caring staff are some of the reasons families have entrusted us with their children's early learning since 1973. Families experience deep comfort knowing they can rely on Early World Montessori on Mercer Island as an important part of their child's life.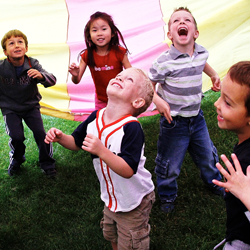 Have Further Questions?
Families experience deep comfort knowing they can rely on Newport Children's School as an important part of their child's life.
For more information please contact us today. We look forward to meeting you.