Barbara Luther
Position: Director
Employed at school since: June 1993
Education:
Masters in Education, Western Washington University
Bachelor of Science, Home Economics, WWU
Washington State Teaching Certificate, preschool through 12th grade, lifetime certificate
31 hours of Montessori Training
28 hours of Earthquake /Disaster Preparedness including Search and Rescue, Triage, and Sheltering in Place
Work History:
Over 45 years of teaching experience.
Taught 3rd and 8th-10th graders in public school.
Director at Newport Children's School from June 1993 through April 2001
Director at Early World Montessori since June 2002
Favorite Children's Books:
Winnie the Pooh, A.A. Milne
The Book of Virtues, William Bennet
The Sneetches, Dr. Seuss
Poetry by Shel Silverstein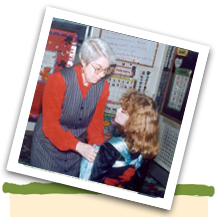 "Teachers are those who use themselves as bridges, over which they invite their students to cross; then having facilitated their crossing, joyfully collapse, encouraging them to create bridges of their own."
—Nikos Kazantzak
Personals:
I have lived in many states, Japan, Korea, and Puerto Rico. I moved to Washington in 1959. I have two grown children, seven grandchildren, and three great-grandchildren.
Interests/Hobbies:
Dancing, sewing, reading, hiking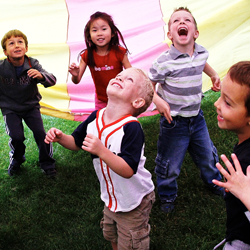 Have Further Questions?
Families experience deep comfort knowing they can rely on Newport Children's School as an important part of their child's life.
For more information please contact us today. We look forward to meeting you.