Mi-Hyun Davis
I am so delighted to bring love and happiness to each child as they begin their journey into the future.
Employed at school since:
From Nov 2003 – Jun 2009 and
Jan 2013 to present
Education:
Montessori Teacher Preparation
of Washington, MIA 2003
Keimyung College, Early Childhood
Education A.A.
Taekyeung Computer Science & Design
College, A.A.
Work History:
Mar. 2010 – Feb. 2012,
Bethel Bilingual School, Seoul, South Korea
Nov. 2003 – Jun. 2009,
Early World Montessori, Mercer Island, WA
Aug. 2002 – Nov. 2003,
Lakeside Montessori, Sammamish, WA
Nov. 1998 – Dec. 1999,
Our Place After School Center, Renton, WA
Certificates:
MIA 2003, Directress of Children 2 ½ to 6
South Korea Teacher's Certificate (lifetime), Preschool to Kindergarten
Favorite Children's Book(s):
Guess How Much I Love You, Sam McBratney
The Rainbow Fish, Marcus Pfister Herbert
The Tale of Peter Rabbit, Beatrix Potter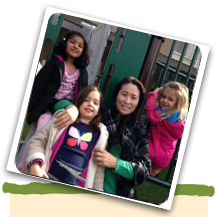 "The child is an enigma…he (she) has the highest potentialities, but we do not know what he (she) will be. He (she) learns everything without knowing he (she) is learning it… treading always in the path of joy. All our handling of him (her/the child) will bear fruit, not only at the moment, but in the man (woman) he (she) is destined to become."

Maria Montessori

Interest/Hobbies:
Piano, plants, decorating, travelling, cooking, and swimming (sports).
Personal:
I was born in Taegu, South Korea. I married in 1998; my husband and I have a beautiful son, Keanu. We love traveling. In 2009 we moved from Seattle to Seoul, South Korea, so our son (then age 8) could experience the Korean culture. I enjoyed so much seeing, and being with my family. Now, we're happy to be back to work in Seattle, where my son attends Middle School.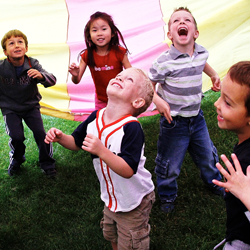 Have Further Questions?
Families experience deep comfort knowing they can rely on Newport Children's School as an important part of their child's life.
For more information please contact us today. We look forward to meeting you.