Preschool Program
"The science-based curriculum and hands-on activities have enabled our daughter to learn about colors, light, and states of matter."
We use a proven curriculum to encourage literacy skills, math problem-solving, social interaction, and the development of attention.
Through simple inquiries, children are introduced to rich vocabulary and higher thinking skills, such as planning, predicting, and drawing inferences.
Our classrooms provide writing, art, block, library, and dramatic play centers with activities that encourage intellectual, physical, and social skills.
Our preschool program:
Focuses on learning, creativity, and cooperation with others
Emphasizes development of self-confidence, curiosity, and self-discipline
Offers curriculum which includes music, language, physical, social, and academic skills
Teaches how to respect others
Helps develop a positive attitude toward school and learning
Each day a science-based question provides structure for the day's routine; children will explore activity centers that support the lesson. Activities in the various centers support hand-eye coordination and reading and handwriting skills. Children learn basic math principles by handling real objects and discussing them (as opposed to drill-based learning). Phonemic awareness and writing are woven into the curriculum and, twice a week, a music class emphasizes rhythm, creative movement and singing.
Preschool
 2 ½ to 4 years

Days per week

3

4

5

Full Time  –

 

(7:00 – 6:00)
$1670
$1830
$1945
Part Time  –

 

(9:00 – 3:00)
$1435
$1590
$1670
PreK-1

 

–

 

(9:30 – after lunch)
$980
$1070
$1140
Please contact our school director with any questions you might have.
Our Waitlist
Please fill out a waitlist form and we will contact you when a tour is available.
For easy reference, we have created information sheets for this program.
Printable Information Sheets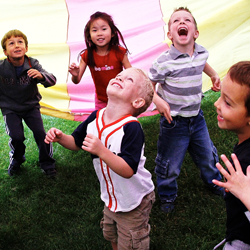 Have Further Questions?
Families experience deep comfort knowing they can rely on Newport Children's School as an important part of their child's life.
For more information please contact us today. We look forward to meeting you.